About the Tough Cookies Blog
Life can be hard, but it's also sweet. My hopes are that the Tough Cookies Blog will grow into a community of people who are resiliently optimistic in the face of life's struggles. Together, I think we can bring hope, happiness and peace to those around us.
Here's what this blog is about:
Eating well (on the YUM! scale and for nutrition)
Actively enjoying life through exercise and social activities
The ULTIMATE power of good friends, family, and love
The joy of entertaining and cooking for others
Self-acceptance, balance and overall health
Empowering others to be their best selves
Traveling to experience new cultures and gain a broader perspective of life.
About Me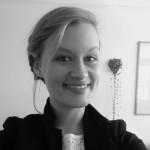 My name is Tiffany Blair Casey. I'm a truth-seeking Christian, peace-loving feminist who's a flawed human being just like everyone else. I like chocolate, wine and the great outdoors. I'm married to my college sweetheart. We met in creative writing class 10 years ago. (No kids yet, but we have two cats — Jack and Milo– who are spoiled rotten). I'm a strong, opinionated woman, but I don't expect life to be perfect. When things get tough, I believe in leaning into the struggle, to let life teach me how I can improve.
I believe…
Interfaith and intercultural dialogues have the power to bring our communities together for greater solidarity and peace.